Dit zijn de 10 grootste en meest adembenemende watervallen ter wereld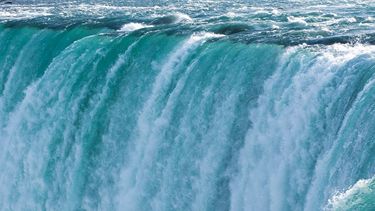 Wat zijn het toch indrukwekkende dingen, die watervallen. Zo'n gigantische stroom water, die meters ver naar beneden valt, en waar nooit een einde aan komt. Als het goed is tenminste. We kunnen er uren naar kijken en genieten van de meditatieve kracht die het heeft. Daarom zetten we de 10 grootste watervallen ter wereld voor je op een rijtje.
En met groot, bedoelen we gigantische watervallen. Wedden dat je je ogen zult uitkijken?! Wij in ieder geval wel…
De grootste watervallen ter wereld
Dit zijn de meest indrukwekkende en vooral grote water vallen van de hele wereld:
Angel Falls (Venezuela) – 979 meter hoog
33 Likes, 0 Comments – Alessandra ? (@alessworldgram) on Instagram: "Angel falls ? . . . Venezuela ?? . . ? @chanbrotherstravel #travellingtheworld…"
Inga Falls (Congo) – 96 meter hoog, en zo'n 15 km. breed
84 Likes, 4 Comments – MAPP Africa (@mappafrica) on Instagram: "*|Places|* The Inga Falls in the DRC form a part of the Livingstone Falls. #MAPPAfrica Photo by…"
Victoria Falls (Zambia/Zimbabwe) – 108 meter hoog en 1,7 kilometer breed
405 Likes, 18 Comments – TripADeal (@tripadeal) on Instagram: "To witness one of nature's supreme masterpieces – priceless! ? #TripADeal #VictoriaFalls #Zimbabwe…"
Niagra Falls (Canada) – verzameling van drie enorme watervallen
776 Likes, 16 Comments – Continent travel | VISUALS | (@continentravel) on Instagram: "It's Niagara Falls. ✓✓✓✓✓✓✓✓✓✓✓✓✓✓✓✓✓✓✓✓✓✓✓✓✓✓ ? @jamesrelfdyer…"
Lees ook: Vliegen is heilig (of toch niet?)
Tugela Falls (Zuid-Afrika) – 948 meter hoog
745 Likes, 29 Comments – Witsieshoek Mountain Lodge, SA (@witsieshoek_mountain_lodge) on Instagram: "Ever wanted to see the second highest waterfall in the world? Then take up the challenge and do…"
Khone Phapheng Falls (Laos) – 15 kilometer breed
297 Likes, 3 Comments – Kulap Vilaysack (@iamkulap) on Instagram
Cataratas Ias Tres Hermanas (Peru) – 914 meter hoog
Es considerada como la tercera más alta del mundo, después de la de Ángel en Venezuela con 979 m. y Túgela en Sudáfrica con 948 m. Aunque siempre fue conocida por los pobladores aledaños, recién este año ha sido dada a conocer al mundo, gracias al alemán Stefan Ziemendorf quien la visitó por primera vez en el 2002.
Olo' upena Falls (Hawaii) – 900 meter hoog
41 Likes, 3 Comments – nicole lyon (@nikkisee) on Instagram: "Molokai by helicopter ? . . . . . #hawaii #honeymoon #molokai #waterfall #airmaui"
Must read: Zo krijg je die fijne reis-vibe in je huis zonder écht de wereld rond te reizen
Vinnufossen (Noorwegen) – 860 meter hoog
1,074 Likes, 11 Comments – ~**? Naviana ?**~ (@voiceofnature) on Instagram: "A waterfall in the area called Vinnufossen ??? It's the 6th highest waterfall in the world ?…"
Watervallen van de Iguaçu (Brazilië) -tussen de 270 en 300 watervallen
412 Likes, 32 Comments – TripADeal (@tripadeal) on Instagram: "? Who has seen incredible Iguazu Falls in person? #TripADeal"
Dus mocht je ooit in de buurt van deze mooie natuurverschijnselen zijn, neem dan zéker een kijkje.
Meer Bedrock Travel